Buffalo Check Christmas Ornaments
This post and its photos may contain affiliate links. As an Amazon associate I earn from qualifying purchases. If you make a purchase through these links, I may receive a small commission at no extra cost to you.
Make these Buffalo Check Christmas ornaments in five easy steps.  You just need a few simple supplies and about 10 minutes of your time to whip up these fabulous Christmas ornaments.
I'm a little late to the buffalo check party but I figured – better late than never.
This year I'm ready to decorate the whole house in buffalo check for the holidays.  I love how warm and cozy it feels.  I already have a buffalo check blanket, pillows and the cutest basket.  I also like that I can keep a lot of the buffalo check stuff out past the holidays making it perfect for winter too.
Supplies needed to make Buffalo Check Christmas Ornaments:
Step 1:  Cut fabric so it's about 2 inches larger than each embroidery hoop.
Step 2:  Let your handy dandy Cricut cut the words or image that you want to put on each ornament.  I used the font The Skinny for my words.  Make sure you mirror the image.
Step 3:  Adhere vinyl using the Cricut Heat Press (or your iron) to the center of each piece of fabric.  It doesn't have to be perfectly centered.
Step 4: Place fabric inside each embroidery hoop so the words are centered.
Step 5:  Add jute so you can hang each ornament.
And, of course, I had to make a monogrammed ornament.  You can never have too many monogrammed ornaments.  (I used this website to make my monogram)
Holiday words to add to these Christmas ornaments:
Holly
Jolly
Jingle
Hope
Blessed
Noel
Peace
Believe
Merry
Bright
Joy
Joy to the World
Fa La La
Ho Ho Ho
Santa
Rudolph
Mrs. Claus
Love
Cheer
Faith
Grace
Dream

Other fun ideas for these ornaments:
Teacher's Name
New Home with Date
Baby's First Christmas
One for each reindeer
Wedding Gift – Just Married
First Christmas Together
Grandparents Gift
So many fun ways to personalize these fun Buffalo Check ornaments.  I'm warning you now – be prepared to see a lot more buffalo check projects in the next few months.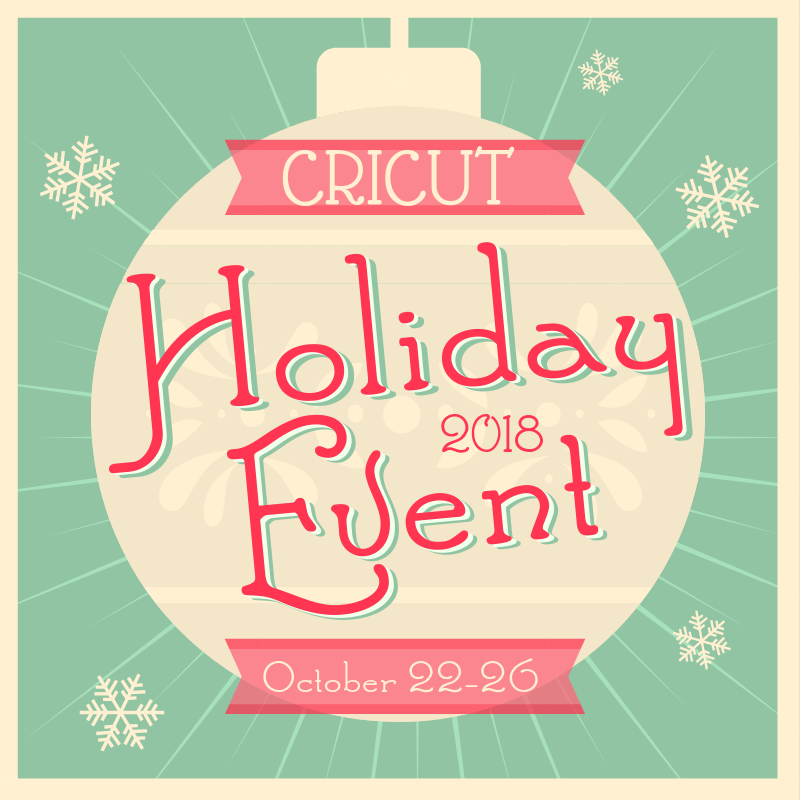 Looking for more fabulous Christmas projects to make with your handy dandy Cricut?  You have to check these out:
This post contains affiliate links to the products mentioned. Happy Go Lucky is a participant in the Amazon Services LLC Associates Program, an affiliate advertising program designed to provide a means for sites to earn advertising fees by advertising and linking to amazon.com.